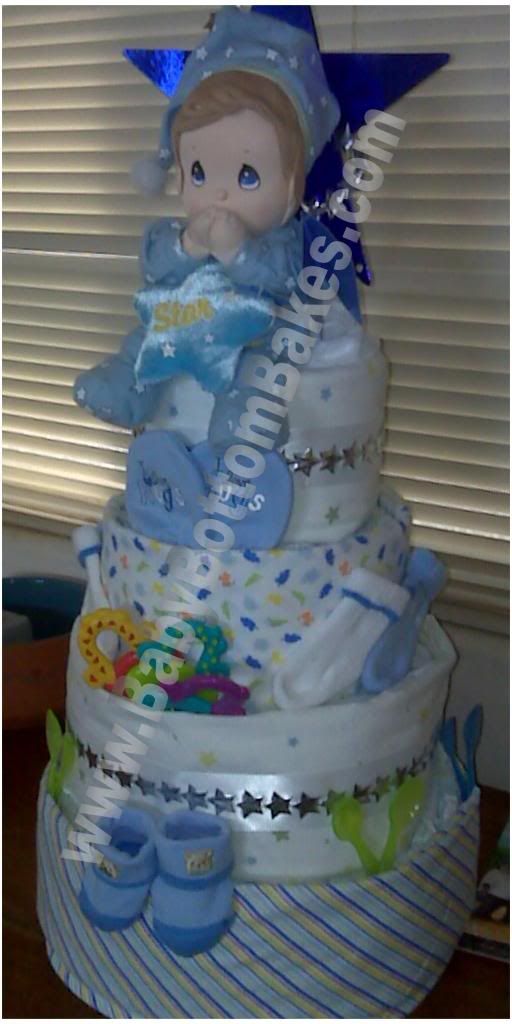 Baby Bottom Bakes™ are unique gifts for baby and the new mother. Each Baby Bottom Bake is handmade and made with only premium diapers and products. Never off brand. You will never find dollar store products on your Baby Bottom Bake™.

It's easy to see why our Baby Bottom Bakes™ are such a fantastic alternative to gift baskets or flowers.
New mothers and moms-to-be, love to receive a Baby Bottom Bake because every bake is usable. We take special care to ensure ALL of the diapers and products are usable by the new mommy.
Our Baby Bottom Bakes™ are created with the new baby in mind.
Baby Bottom Bakes™ are made in a smoke-free, clean environment, so that you can feel confident that your unique baby gift is of the highest quality and safe for mother and baby.

Why buy fresh flowers that will only wither after a few days. Order a Flower Diaper Bake™ or Lolly Pot™. Not only is it beautiful but mom can use later!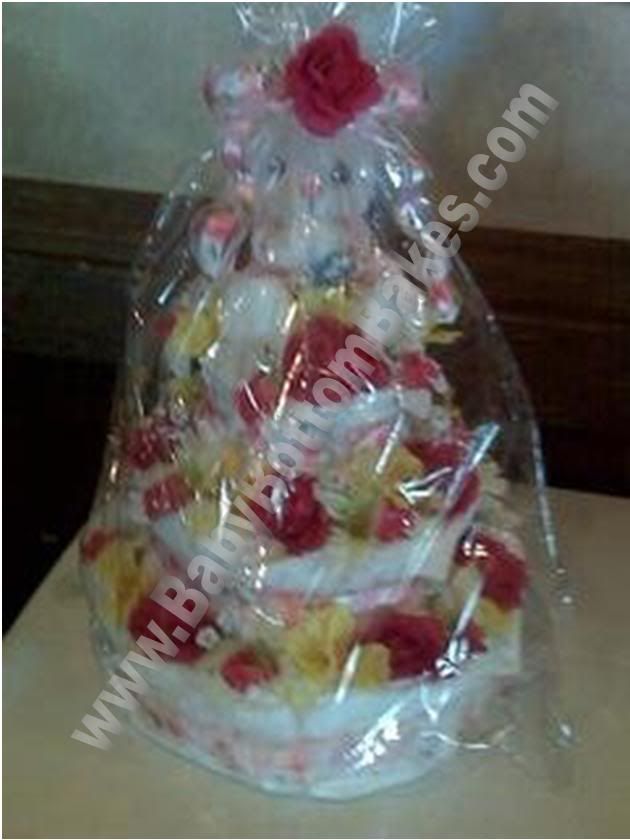 A Baby Bottom Diaper Bake™ makes a unique baby gift for centerpieces, baby showers, diaper parties, an hospital gifts! We can even create a Baby Bottom Bake™ to announce your bundle of joy or favors. Baby Bottom Bakes™ can be specially baked with cloth diapers. Our Baby Bottom Bakes™ are simple, elegant, and include what a mother wants the most!

Our Baby Bottom Bakes™ are the perfect baby gift for every baby occasion.
Baby Bottom Bakes™ are practical and unique baby shower gifts.

A Baby Bottom Bake™ brightens a hospital room with style without watering, wilting, or throwing away money.
Congratulate a new dad with a Baby Bottom Bake™ when he returns to work.
Choose a Baby Bottom Bake™ when a gift registry is unavailable. You can never go wrong with diapers.

Diaper Bakes™ make great baby shower centerpieces. This goes home with mom-to-be as your baby shower gift.
A Baby Bottom Bake™ is perfect for the new mom and baby who has everything.

You will be the talk of the diaper party when you walk in with a Diaper Bakes™ instead of a boring, plain pack of diapers .
Check out our selection of beautiful Baby Bottom Bakes™ and order one today!